Narrative fiction
"For surely it is a magical thing for a handful of words, artfully arranged, to stop time. To conjure a place, a person, a situation, in all its specificity and dimensions. To affect us and alter us, as profoundly as real people and things do."
The landscape of our memories is constructed from more than things that really happened. We also imagine worlds that never existed and people we've never met. I am fascinated by how and why we consume, remember, and share works of narative fiction (such as books, movies, and TV shows). My work explores the ways that memories of fiction can be considered part of the autobiographical record.
Selected Works
Yang, B.W., Deffler, S.A. & Marsh, E.J. (2018). Fiction As Autobiography: Phenomenological Characteristics of Memories of Fiction. Poster presented at the Annual Meeting of the Psychonomic Society. New Orleans, LA. [View]

Yang, B.W. (2018). Fiction as Autobiography. Thesis submitted for the completion of the Duke Psychology and Neuroscience departent preliminary exam. [View]

Yang, B.W., Deffler, S.A., & Marsh, E.J. (R&R at Journal of Experimental Psychology: General). A Comparison of Memories of Fiction and Autobiographical Memories.
---
Misinformation & belief
How do we decide what to believe and remember? We consider novel forces that shape belief, including such as asymmetries in believing and unbelieving, the impermanance of qualifying language, and the weak contributions of reasons in changing people's minds. We also summarize findings from cognitive science, such as the theme that we are easily swayed by cognitive shortcuts and prior beliefs, for interdisciplinary audiences.
Selected Works
Marsh, E.J. & Yang, B.W. (2017). A Call to Think Broadly about Information Literacy. Journal of Applied Research in Memory and Cognition. [View]

Marsh, E.J., & Yang, B.W. (2018). Believing Things That Are Not True: A Cognitive Science Perspective on Misinformation. In B. G. Southwell, E. A. Thorson, & L. Sheble (Eds.), Misinformation and Mass Audiences. Austin: University of Texas Press. PDF. [View]

Stanley, M.L., Yang, B.W., & Marsh, E.J. (2018). When the Unlikely Becomes Likely: Qualifying Language Does Not Influence Later Truth Judgments. Journal of Applied Research in Memory and Cognition.

Stanley, M.L., Henne, P., Yang, B.W. & De Brigard, F. (2019). Resistance to Position Change, Motivated Reasoning, and Polarization. Political Behavior.

Stanley, M.L.*, Yang, B.W.*, & Marsh, E.J. (under review at Journal of Memory and Language). Asymmetries in Belief Revision.
Data visualization
How can graphs mislead? We have largely ignored the potential contributions of graphs in generating and propagating misinformation. I am excited to say our research on this topic has only just begun. So far, we've focused on the effect of vertical axis truncation in bar graphs.
This project was spearheaded by Camila Vargas Restrepo when she was an undergraduate honors student in the Marsh Memory lab.
Selected Works
---
Education
The business of learning and remembering is central to classrooms. Thus, one line of my work explores how the scienc of learning can be adapted and shared to students and teachers. I also work with Christina Bejjani and Bridgette Martin Hard to study the scholarship of teaching and learning, merging excellent pedagogy with research on how best to teach and support students.
Selected Works
Yang, B.W., Blondel, D.V., Rosenberg, J., Sansone, A., Linennbrink-Garcia, L., & Schwarz-Bloom, R.D. (2017). The Rex virtual experiment platform: Design, implementation, and effects on situational interest. Poster presented at the Annual Meeting of the Society for Neuroscience. Washington, DC. [View]

Blondel, D.V., Rosenberg, J., Sansone, A., Godin, E.A., Yang, B.W., Jaglom-Kurtz, L.T., Linennbrink-Garcia, L., Schwartz-Bloom, R.D (in press). Development of an Online Experiment Platform for High School Biology. Journal of Formative Design in Learning.

Yang, B.W.* & Bejjani, C.* (2018). Developing An Implicit Measure of Intelligence Mindset. Talk presented at the Duke University BRITE Ideas Talk Series. Durham, NC. [View]

Yang, B.W., Razo, J., & Persky, A.M. (in press). Testing as a Learning Tool. American Journal of Pharmaceutical Education. [View]
---
Teaching
"Liberating education consists in acts of cognition, not transferals of information."
I came to graduate school by way of being an educator. My teaching style is intentional, reflective, innovative, and joyful. I am experienced in developing student-centered curriculum differentiated for a wide range of student skills, and centering classroom instruction the lived realities of students. I am always seeking ways to grow. My goal in teaching is always to help students reveal their own potential to themselves.
Selected Positions
Life Science Teacher, PUC Community Charter Early College High School

2012 - 2015

I taught Anatomy & Physiology and Biology courses, developing and executing innovative, inquiry-based curricula. View student feedback from 2015.

Cognitive Psychology Teacher, Center for Talented Youth

2015

I developed and led an intensive (7 hours a day for 3 weeks), college-level cognitive psychology course for gifted youth grades 7 - 12. Students wrote extensively, researched and debated linguistic relativism, and write & illustrated a book of colloquially answered cognitive neuroscience "What if?" questions. View student feedback.

Teaching Assistant, Duke University

2015 - 2017

I served as a TA for Ruth Day (Psy102 Cognitive Psychology) and Mark Leary (Psy104 Personality Psychology).

Course Coordinator, Duke University

2018 - 2019

I voluntered to coordinate two semesters of Introduction to Psychology (Psy101), along with Paula Yust. This included mentorship of 14 undergraduate teaching fellows (including observations and written feedback), developing formative and summative assessments, and managing communication with students.
From students
My TFs were very encouraging of discussion, made us get to know each other, and created a space where we could discuss concepts in-depth. Paula and Brenda were both incredibly warm and engaging. (Psy101 student)

Brenda was an excellent instructor for the course. She was always very friendly and made you feel very comfortable in the discussion section. ... She always explained things very clearly and was obviously organized, and I greatly enjoyed having her as a resource and instructor throughout the duration of the course. She was very effectively able to turn the discussion section into a closer and more personal setting than would otherwise be found within the bigger lecture hall. I always enjoyed coming to her section. (Psy102 student)

More than anything about psychology, I learned about the best values to have in class: joy, community, and ingenuity. (CTY student)

The most important idea I learned is that science is quickly changing – we may look back at 1600 theories and laugh, but people in 2500 would do the same about psychology since the topic is still very new. (CTY student)

What aspects that I have learned the most from this class is that I know how to send a scholarly email to my teachers and others. (CCECHS student)

I liked doing the dissections because you learn more from it and get to see how it actually looks like, not just with pictures. (CCECHS student)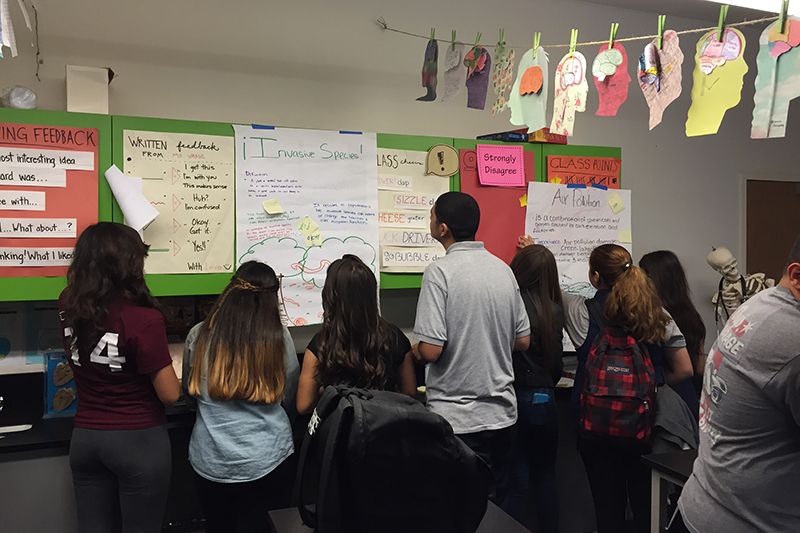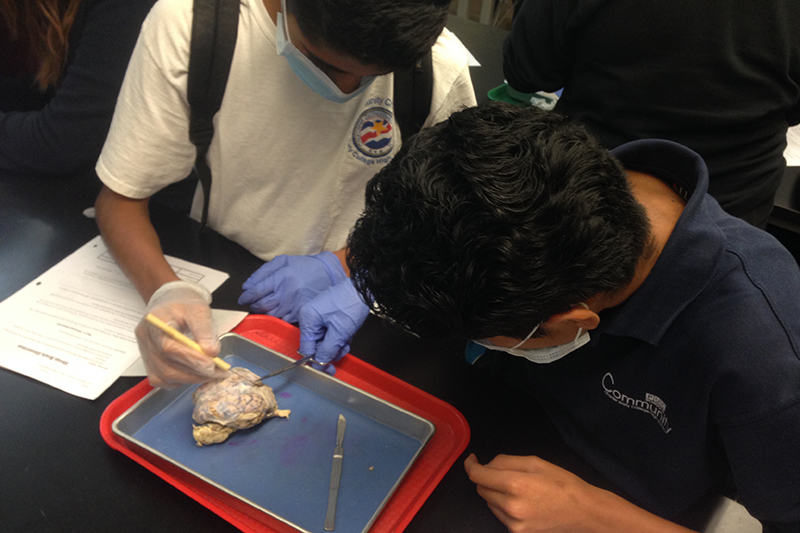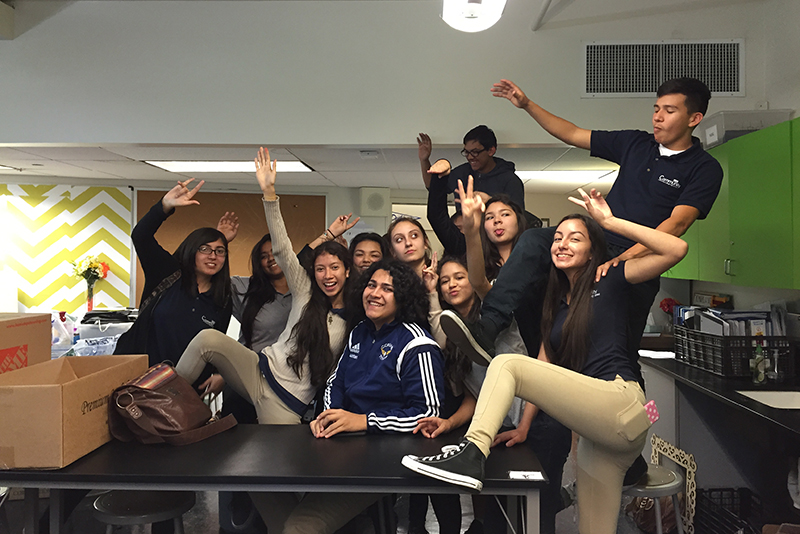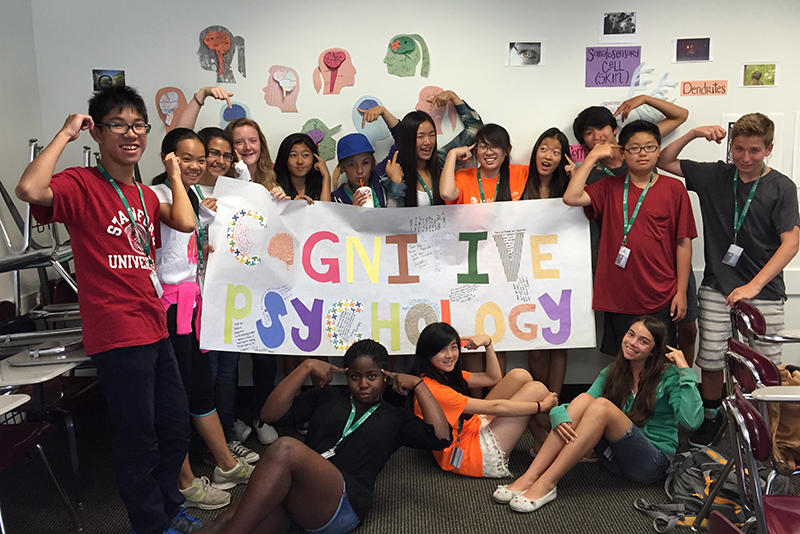 ---
For past students
How are you? I'm so happy you dropped by. I would love to hear from you. You can send me an email at my personal address: brendaya12 at gmail.com. Some reasons you might want to contact me include:
Sending a personal update about your life
Sending an update about our school community
Asking for a letter of recommendation (see below)
Asking about careers, colleges, or graduate school
An interesting article or news that you found
It would be my pleasure to write you a letter of recommendation. Please keep in mind that I won't have very recent knowledge of your academic or personal growth. If you still feel that a letter from me might help you succeed, please provide the following:
At least 2 weeks notice from when you need it
An updated brag sheet or resume
What you are applying to and what they are looking for
A summary of your relevant grades
Any additional information that would be helpful for me to know so I can write about it
---